Care for Sports and Athletes in Rocky Hill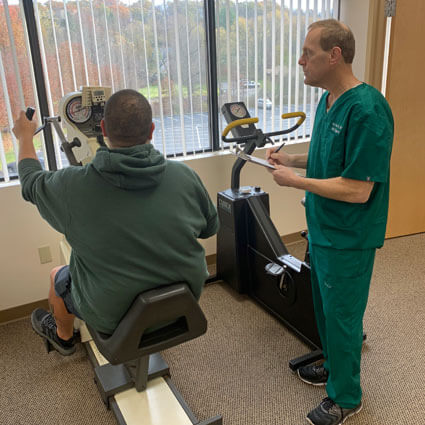 Whether you're a competitive boxer or martial artist, weekend duffer or avid CrossFitter, you want to keep your body in optimal shape, so that you can perform at your best. Dr. Italia has extensive experience helping athletes since the early 1990's. He has served as the chiropractic physician for the American Bodybuilding Team and has worked with top ranked boxers as well as bodybuilders and martial artists.
An Array of Services
We offer a suite of services to assist athletes of all levels. Some come for an adjustment because it helps with their range of motion. Others see us when they have a problem such as an injured shoulder, knee or back. We also meet with patients who come in for nutritional guidance. Dr. Italia can help as he has a background in sports nutrition.
He also can help athletes with conditioning, strength training and cardio workouts.
Athletes of all types can enjoy the following benefits of being under our care:
Prevents injury
Improves flexibility
Helps with conditioning
Boosts performance
Strengthens the core
Improves range of motion
One of our patients is a competitive fighter who was preparing for a match. He threw out his back the week before his fight. To get better, the patient came into the office every day for a week. As a result, he was in good enough condition to fight and won the match. The man was very grateful to us for the help he received.
The Advantage of Getting Personal Training Here
While you can get personal training at just about every health and fitness club, there's a distinct advantage of getting it at Italia Chiropractic Health Center. Dr. Italia knows you and your condition so he can devise an optimal exercise program and then train you. Trainers at a health club won't have background knowledge about your specific problem. He also has advanced credentials in a variety of fields that complement personal training. These include a BS degree in Health/Fitness Science as well as being a trainer, a certified medical exercise specialist and a certified strength and conditioning specialist.
Dr. Italia intakes the patient seeking personal training, designs the program and then his staff, who is trained in these programs will carry them out.
Because many patients get better, they stay with us on a monthly fee basis to use our rehab center under Dr. Italia's guidance. They do so because they don't want to go to the gym and potentially injure themselves.
If you're coming in for care for sports and athletes Rocky Hill, we will get your medical and personal history. Dr. Italia will need to know what medications you're on, if any. He'll also ask you about any issues you've had in the past, such as a knee replacement.
The exam that he performs will be different for each patient, depending on what brought you in to see us. If you don't have a particular complaint but are coming in for wellness, the examination will be different than someone who has a specific problem.
Schedule an Appointment
If you'd like to up your game and be at your athletic best, contact us today to book an appointment!
CONTACT US »

Sports Chiropractor Rocky Hill, 
Wethersfield

CT | (860) 257-7448