Personal Training at
Italia Chiropractic Health Center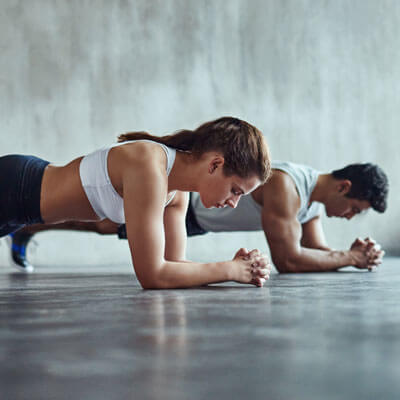 At our practice, we want to help patients of all walks of life live their healthiest, happiest life possible. Sometimes, that means going beyond chiropractic care and into personal training. We're proud to offer different paths for whichever fits your needs, including options for those who simply want to lose weight and improve their fitness, or specialized care for clients recovering from injury.
Whatever your needs, Dr. Italia has years of experience helping patients just like you. His unique training and multiple degrees, including certifications in exercise and a PhD in nutrition make his advice and guidance the perfect addition to your health goals.
Maximize Your Health at Italia Chiropractic Health Center
Ready to lose weight and feel great? Or, perhaps you're looking to improve muscle tone and strengthen weak areas. Whatever the reason, we're here for you.
When you join us, we'll begin with a fitness assessment and determine your body composition, metabolic rate, BMI and other measures of health and fitness. From there, we'll speak about your goals and design an exercise program based on your unique needs. We'll begin with stability and mobility, looking at balance and posture to ensure your body is ready for the challenge.
Personal training sessions with us typically involve a combination of floor exercises, stretches, cardio equipment, weight machines, physioball, medicine balls among others. Nutrition will also be an integral part of your training—Dr. Italia has consulted with professional athletes on the very subject for years!
Care for Clients Recovering from Injury
When an injury has sidelined you from doing what you love or simply living your life, getting your health back is often a number one priority. In our care, we can help you do exactly that—in a safe and effective way the entire time.
Dr. Italia will examine your needs and get to know your injury history before making recommendations for a recovery plan. It's important to remember that your care will be completely tailored to what your body needs for success.
Goals for rehab patients often include regaining strength and muscle tone, improving mobility and balance and working on weak areas.
Learn More Today
Wondering if personal training is right for you? We'd love to learn more about your goals and help you achieve them. Get started today by contacting us to book your first visit—we look forward to welcoming you to the practice.

Personal Training Rocky Hill, 
Wethersfield

CT | (860) 257-7448